Technology Partners – Synergies between two Companies
Become part of the Advancis ecosystem
To integrate the best and most innovative systems in WinGuard, we collaborate closely with a constantly growing number of international technology partners. Currently there are over 500 existing interface drivers to the systems and devices of best-of-breed vendors. Our partner program strengthens the cooperation beyond the pure interface development in order to always achieve an optimal system integration. Thus we create innovative solutions together and combine the USP of both sides to a unique integrated overall solution.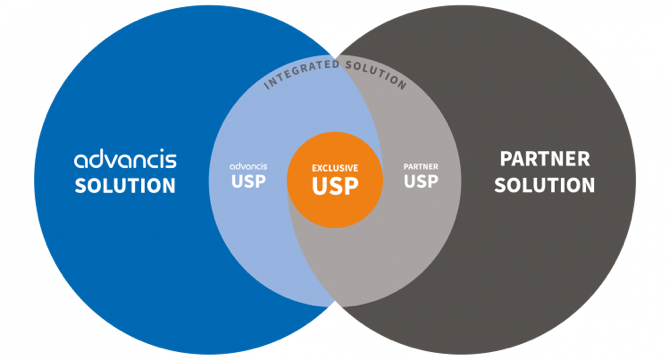 System Integration
The deep integration of our technology partners' systems into WinGuard to realize a comprehensive functional scope of both systems.
Exchange
Exchange of technical know-how in order to optimally support our joint customers in their projects.
Continuity
Continuous communication with the partners' development departments to ensure that interfaces are always kept up to date.
Win-Win Situation
Creation of a win-win situation to establish joint synergies for development, sales and marketing.
Our Technology Partners
Here you can find more information about Advancis technology partners.
Looking for a WinGuard interface?
Our portfolio of supported systems is constantly extended by new developments.
Here you can find a current overview of all available interfaces.