Brochures and Product Information
Download Brochures and Product Information
Here you can find our product brochures, WinGuard system requirements and further information for download.
AIM Product Brochure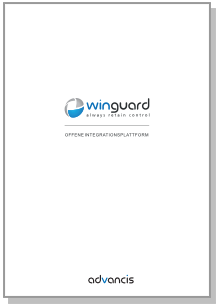 WinGuard Product Brochure
WinGuard System Requirements
WinGuard Mobile Access
WinGuard Control Operations
WinGuard Video Archive
​Partner Brochure wanted?
In order to integrate the best and most innovative systems into WinGuard, we closely cooperate with a constantly growing number of international Technology Partners.