Correctional Facility – Security for Inmates, Visitors and Personnel
The Solution: WinGuard
All available systems such as intercom, radio and telephone must be controlled comprehensively, independent from the different end devices.
With its customized user interface adapted to the personnel and system resources in a correctional facility, WinGuard centralizes all available installations. In addition, mobile devices such as personal distress devices are providing status and location information.
Such messages are visualized by WinGuard, through an intelligent automatic display of floor plans linked with video data. This provides a complete overview of the employee's safety status. The full capability to act is ensured anytime for the guards by scenarios for changeovers and re-routing at defined times as well as by displaying the occupancy status and incidents.
Complex Networking
information from numerous databases such as inmate information systems must be interactively retrieved and displayed, if required. 
The number of systems in use places high demands on the flexibility of the management system.
Communication systems
Video systems
Notification systems
Exterior security
Administration systems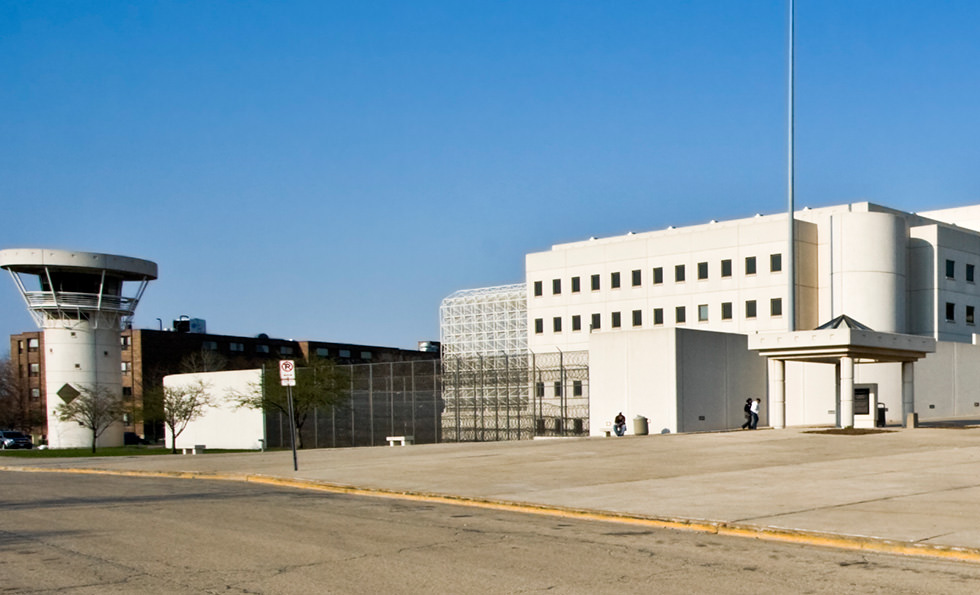 Integrated Security
With WinGuard, the sum of the individual systems becomes a homogeneous overall system ensuring a fast and secure reaction, taking all information into account.