ÖBB – A WinGuard Success Story
ÖBB
Österreich
We were searching for a vendor neutral system, suitable for a nationwide application. Fast reaction times with regard to modification requests as well as the provision of new adapters were important as well. Not all management system manufacturers offer these features as a matter of course – Advancis makes the difference! Scalability, redundancy and high availability are indispensable for us. With the location and adapter server, an easy connection of distributed systems is possible due to the comporehensive adapter portfolio provided by Advancis.

Eng. Werner Casett
ÖBB–IKT GmbH, Solution Management
Heinz Schwarzmann
ÖBB–IKT GmbH, Solution Management
The Challenge – A nationwide network structure
The Austrian National Railways (ÖBB) is one of the largest service providers of the country. With 11,000 rail kilometers, around 300 tunnels, about 6,500 buildings as well as around 450 million transported passengers per year, a railway company of this size does not only require active monitoring of the facilities and stations, but also perfect support management. More than 200 events are processed every day! The initial situation was a parallel operation of numerous individual systems. The local troubleshooting team did not have any information about the system status. The center of expertise for information, communication and railway technologies of Austrian National Railways, was requested to manage this supposedly irresolvable task.
Consequently not only a management system responding to all these preconditions had to be identified, but also an appropriate network structure for the mapping of a whole country had to be defined, enabling editing of all place and rail section data point markings via a set phrase in the program. With WinGuard, a perfect, centralized and flexible security management solution was found. The requirement by Infrastruktur (Infrastructure) AG has been fulfilled in an excellent way!
WinGuard Enterprise Server
WinGuard Hot Standby Server
8 Location Servers
32 Adapter Servers
51 Clients
140,000 datapoints
Video display control (video wall)
Axis, Geutebrück and SeeTec video systems
SOS phones via CSTA
Commend intercom
Telenot alarm receiving station
Voxtron call center integration
SAT230 OPC client
Esser and other fire alarm systems
Interflex and MidiTec access control systems
Tunnel monitoring via SNMP
Monitoring of system environment (IT infrastructure)
The system concept – WinGuard is the all-in-one solution for automation and security technology
WinGuard experts provided guidance during the concept determination phase. For the establishment of the new network structure, Austria was divided into two regions, East and West. This is how two large control centers each with its own location server, up to four operator stations and two large video walls were established. System stability is of highest priority. The regional operator stations refer to the redundant server in Vienna and Salzburg. If necessary, local adapter servers are installed in each building (stations, office buildings, storage depots, tunnels), reporting to the main server.
Main focus here is more on smooth operation and fast troubleshooting than on surveillance. Via a specially designed adapter, tickets within the ÖBB-internal bug system can be created automatically or manually in case of need. Furthermore the service technicians are informed by mobile devices, e.g. via e-mail, SMS or by phone. On site, the technician is informed about the system status via a web client. The overall system has been designed as an open platform so that one subsection after another is successively integrated and thus the numerous proprietary management systems can be omitted.
Support management unification by use of one single system: WinGuard. Synergies are not only created
for assignment of personnel resources and training, but also for maintenance. Modification requests
simply have to be imported into one system instead of into numerous heterogeneous systems.
Automatic forwarding of fault reports and editing for the internal ÖBB troubleshooting system.
Event-related automatic camera connections allow fast reaction times.
Issuing of fault reports incl. site maps as graphics to
the responsible local service personnel.
Online access via webclient during troubleshooting makes further telephone inquiries or several drives
unnecessary.
A central fault detection allows fast response times as well as short downtimes.
Homogeneous user adapter – WinGuard integrates all connected systems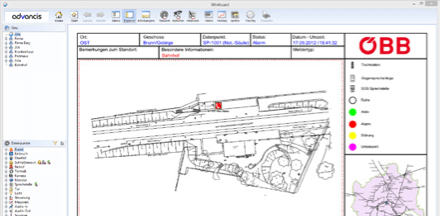 Emergency calls are transferred with high priority and can be exactly localized by detailed graphicswithout any delay. If required, an installed camera can be immediately displayed.
Depending on the addressing of the various operator stations, individual displays can be created and assigned. This ensures a smooth event processing anytime.
Communication comes first for ÖBB. Therefore a comprehensive monitoring of all tunnel radio systems is indispensable, which is realized by the perfect implementation of SNMP!
More Success Stories
Infineon
Claas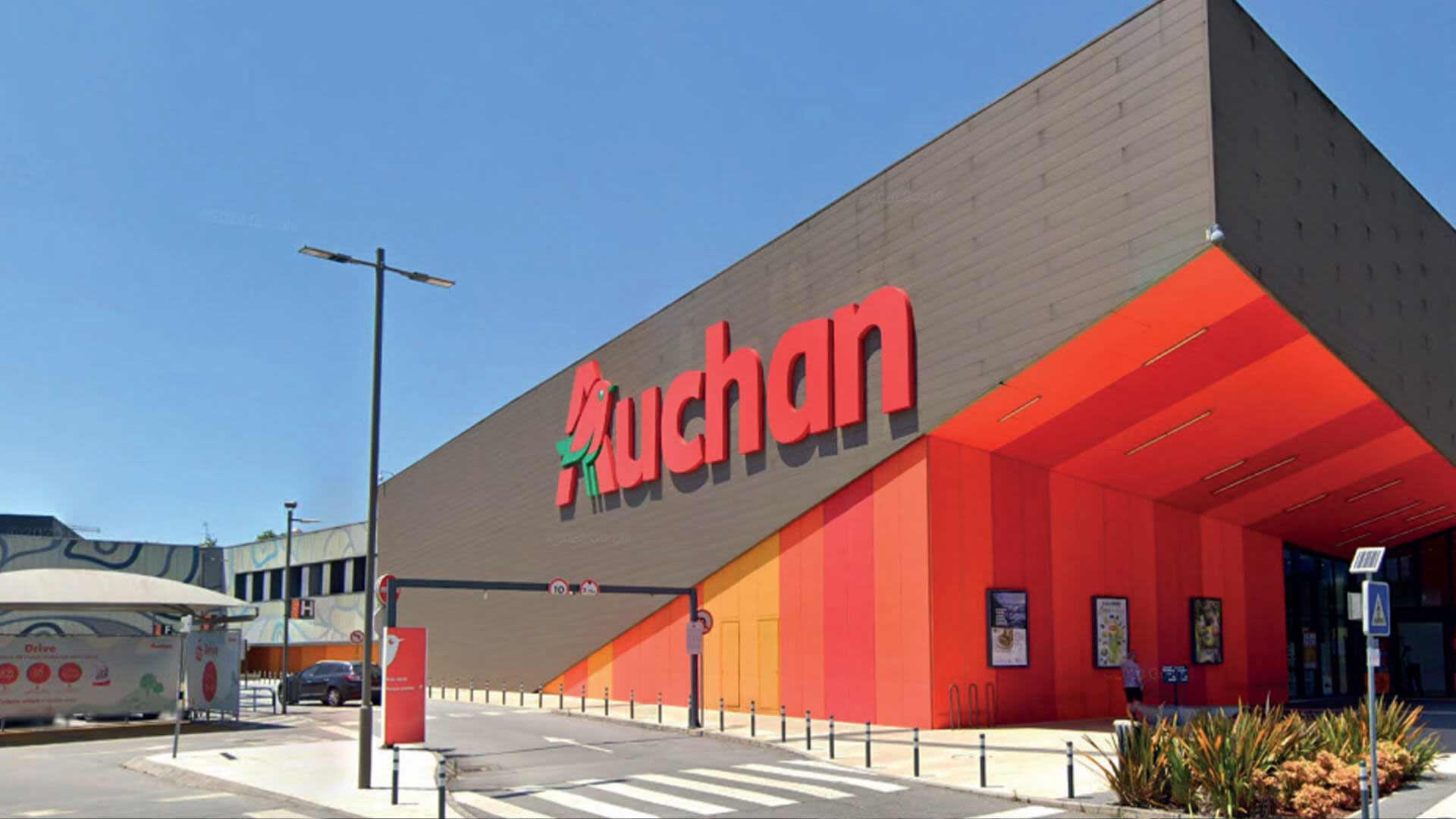 Auchan
You have questions? We are here for you!
Call us and talk to our experts.
If you have any technical problems, our support team will be happy to help you.